Product Case Study
Pacwest Tour App
Building on a Tradition of Excellence
Overview
Pacwest Portland is an iconic architectural masterpiece that has lived in Portland's skyline since 1984. Built to present an illusion of two structures locked in an embrace, it stands at 32 stories with 270° of panoramic views of the Greater Portland area.
Our San Francisco Marketing team at C&W was tasked with repositioning the building's identity and building a full suite of marketing collateral as major upgrades and renovations were set to begin. I worked on the design and development of the website as well as the design and development of the mobile product.
View on App Store
View Website
Skip to Results
Challenge
Design
The challenge was organizing the content into a story that could be told with our mobile product while at the location and away.
Development
The biggest challenge during development was creating the complex stacking plan to illustrate the current availabilities of the property using a minimalist illustration of the building.
Design
Development
The process involved building multiple prototypes. First, I developed a makeshift app using InDesign's DPS Builder (CS 2014) in order to obtain client buy-in. I then took the UI and UX that we developed during our prototype stage and rebuilt the app using Ionic. After testing the new app internally using Apple's TestFlight, we conducted live tests on site for use during tours and quickly iterated on feedback.
Results
The result is a mobile product that guides a user through the project and its offerings. Complete with imagery and videography to create an environment that the user can envision themselves in while they walk through the on-site marketing suite or on the way to the location.
View Website
Download App
Tablet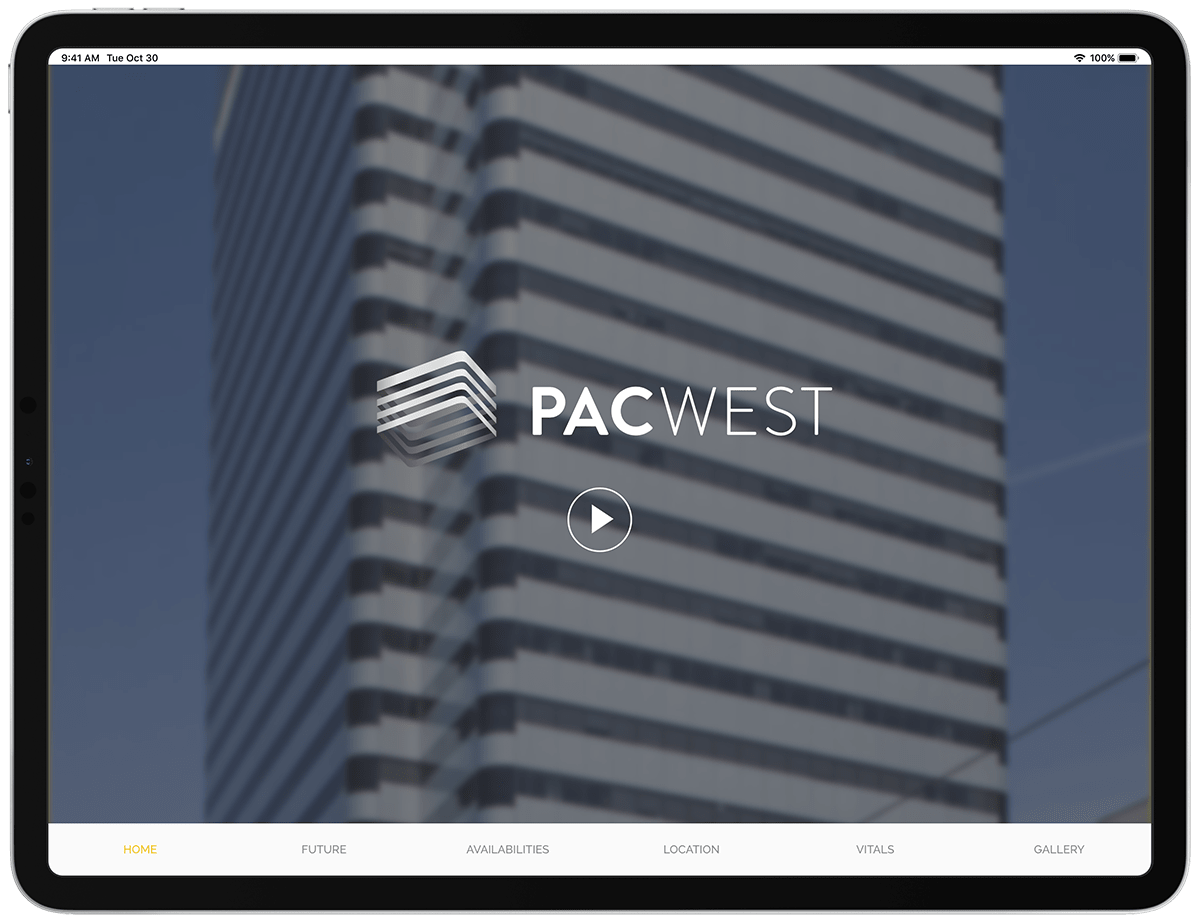 Team
Client – LPC West
Agency – Cushman & Wakefield
Creative Director – Ville Kansanen
Web & Product Designer – Gustavo Youngberg
Web & Product Developer – Gustavo Youngberg
Other Project
Check out another project.